Teeth Whitening at Wardell Dental Clinic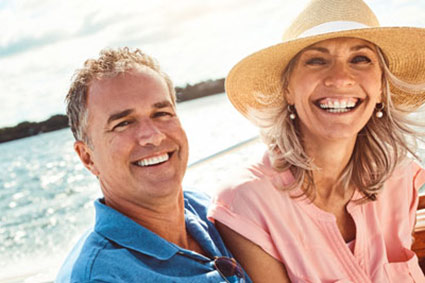 Who wouldn't want to show off a brighter smile? If you've noticed that your teeth aren't as white as they used to be, you're far from alone. Something as simple as the passage of years can cause your teeth to discolour. Staining beverages, tobacco use and certain medications will contribute to teeth taking on a gray or yellow hue.
Around the world, people are discovering how easy it is to rejuvenate their appearance with teeth whitening. At Wardell Dental Clinic, we provide in-chair whitening or take-home kits so that you can take your teeth whitening into your own hands.
Zoom In-Chair Teeth Whitening
The Phillips Zoom teeth whitening system is top of the line. Your teeth can be eight shades whiter in a single, 45-minute appointment. The whitening gel is applied to your teeth and a special lamp is used to accelerate the process. We'll repeat the application three times. Afterwards, you will have a post-treatment gel applied that reduces your sensitivity and protects the enamel of your teeth.
Our Take-Home Whitening Options
We provide two different take-home kits for teeth whitening. Read below to find out more about each.
Pola Advanced Tooth Whitening System: If you find it difficult to make it to your dental appointments, take-home whitening might be the best option for you. We'll give you everything that you require to complete the process. You'll receive full instructions so that you can proceed with confidence. The whitening gel is put into a tray, which is then worn over your teeth for a set amount of time. The sensitivity that results from teeth whitening is reduced thanks to fluoride in the gel that will remineralise the surface of your teeth.
Colgate® Optic White: This professional-grade kit includes customised trays, whitening gel and instructions, though we'll go over these with you in our clinic. You'll wear the trays for 30 minutes a day. Though you'll notice results after three days, you can keep going for up to seven days. It's fast, effective and this teeth whitening can be completed in the comfort of your home.
Let's Improve Your Smile
Have you considered making changes to your smile? We're here to let you know what your options are. Contact us today! Health fund cover is accepted and payment plans are available.
CONTACT US »
* Any invasive or surgical procedure may carry risks. Before moving forward, it is recommended that you seek a second opinion from an appropriately licensed medical professional.

Teeth Whitening Dulwich Hill, Earlwood, Marrickville NSW | (02) 9559 4005