Cosmetic Dentistry at Wardell Dental Clinic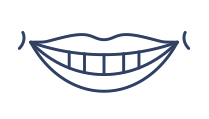 Few things make an impactful first impression like a bright, perfectly aligned smile. Over the years, you may have felt like your teeth have lost their lustre. Perhaps they've chipped, fractured, moved out of place or seem to have taken on a yellowish hue. No matter what your concerns are, our experienced team provides a range of cosmetic dentistry options to reach your goals.
* Any invasive or surgical procedure may carry risks. Before moving forward, it is recommended that you seek a second opinion from an appropriately licensed medical professional.

Cosmetic Dentistry Dulwich Hill, Earlwood, Marrickville NSW | (02) 9559 4005