Dental Implants at Wardell Dental Clinic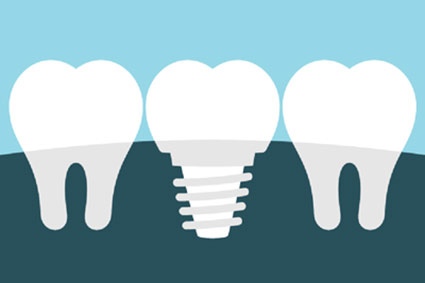 Missing teeth can cause make you feel less confident about yourself. If you have gaps in your smile, you also can't enjoy the foods you love. You might avoid having your picture taken or talk less to the people around you. If any of the above sounds like you, you need an effective tooth replacement option to help you smile again. The team at Wardell Dental Clinic is experienced in placing and restoring dental implants.
Dental implants are the most revolutionary option in teeth replacement. This modern solution looks and acts just like a natural tooth. You'll forget that your tooth has been restored, and nobody will know it's there.
The Many Advantages of Choosing Dental Implants
This contemporary treatment boasts a myriad of benefits:
A high success rate
Can have a crown, bridge or denture attached
Can replace a single tooth, multiple teeth or all teeth
Doesn't damage your other teeth
Easy to care for
Lasts for a lifetime
Natural-looking
Ensures your teeth won't shift out of place
You might think that it's harmless to leave a gap in your smile. There's a good reason to replace missing teeth. If you don't, the rest of your teeth will slowly shift to compensate for the gap. That means your entire smile can end up looking gapped, crooked and your facial profile will take on a sunken look. You won't be able to eat the food you want and your self-esteem will decrease.
What to Expect
Once you and your dentist have determined that you're a candidate for an implant, the first step involves placement. Your implant will be surgically placed in your jawbone. A healing period must pass, and then the restoration appropriate for you can be affixed to the implant.
Mini Implants Available
If you don't have sufficient bone to have a traditional implant placed, a mini dental implant might be right for you. It is smaller and can be completed in a single visit. You can still have a crown, bridge or denture attached to your mini dental implant.
Get Started Today
Let's get you smiling again. Contact our friendly team today to book your consultation with us! We accept health funds and provide a range of payment plan options.
CONTACT US »
* Any invasive or surgical procedure may carry risks. Before moving forward, it is recommended that you seek a second opinion from an appropriately licensed medical professional.

Dental Implants Dulwich Hill, Earlwood, Marrickville NSW | (02) 9559 4005