Emergency Dental Care at Wardell Dental Clinic
Have you experienced a trauma that involved your mouth or jaw? It's common to injure yourself during sports or other activities, whether you're a child or an adult.
Types of Dental Emergencies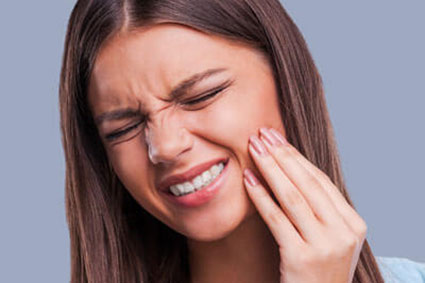 Some of the common dental emergencies we see include:
Broken or lost fillings
Chipped teeth
Broken veneers
Cracked or broken crowns
Knocked-out teeth
Loose teeth
Toothaches
How to Handle Your Dental Emergency
You need to know what to do until your appointment time. Below, you'll find instructions on how to deal with common dental emergencies until you can see a dentist.
Knocked-out tooth – Retrieve the tooth. If it's dirty, you can clean it by rinsing it with milk or saliva. Place it back into the socket, and handle the tooth on the upper part, never the roots.
A toothache – Take an over-the-counter pain medication to minimise your discomfort. A cold compress on the outside of your cheek may help, too. You can rinse with salt water to cleanse the area and give yourself some relief.
Broken crowns, veneers or fillings – It's best to save any part of your crown, veneer or filling whenever possible. There is a chance it can be reattached. In the case of a crown, you can place it back in your mouth so that the tooth structure it covers isn't in danger of further damage.
Book Your Appointment Now
If you think that you may have a dental emergency, don't wait it out. Get the attention you need from Wardell Dental Clinic. Contact us today to schedule your visit! We have same-day bookings. You can use your health fund cover for your care and we have payment plans available.
CONTACT US »
* Any invasive or surgical procedure may carry risks. Before moving forward, it is recommended that you seek a second opinion from an appropriately licensed medical professional.

Emergency Dentist Dulwich Hill, Earlwood, Marrickville NSW | (02) 9559 4005